Mu'min, Kafir Dan Munafiq : Politik Identitas Kewargaan Di Awal Islam (Kajian Tentang QS. Al-Baqoroh : 1 – 20)
Irfan Afandi

Institut Agama Islam Ibrahimy (IAII) Banyuwangi
Abstract
The use of the word contained in the Qur'an often only seen from a theological perspective. So the use of the word in the Qur'an is only used for the benefit of specific groups. Whereas the use of the word in the Koran should be viewed from various perspectives. Ta; wil  bil 'ilmi allows us to see not only the elements of the text but also the context. This study seeks to open the curtain that says believers, disbelievers hypocrites not only seen from a theological perspective but these terms is the term tactical to give the name of community groups in the city of Medina early. Believers are the ideal character of the townspeople in which believers, in addition, to trust Allah and Muhammad as the prophet also agreed social contract to live together in the city of Medina. Inversely with the terms infidel who initially identical to the enemies of the faithful who live outside the city of Medina. While the hypocrites become a unique character in which they declare themselves as citizens of the city of Medina but governance ethics, laws and regulations of the medina. As an example of a story narrated by someone who did not choose Muhammad as judges and chose instead to Ka'b ibn Ashraf who accept bribes. Yet in all the city, from the city of Medina and the modern city, the bribe was like a liver disease that leads to the city of death.
Downloads
Download data is not yet available.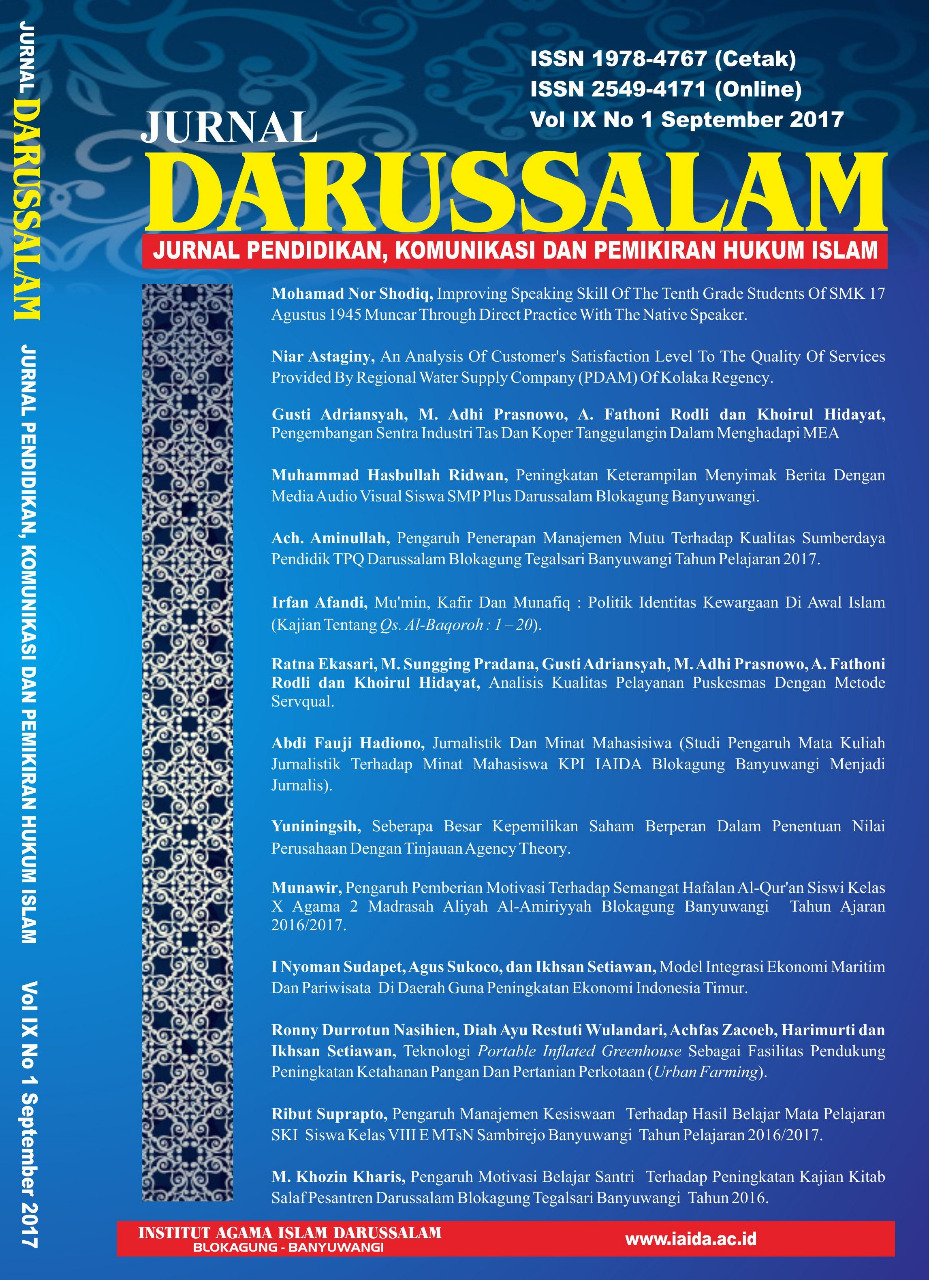 This work is licensed under a Creative Commons Attribution-ShareAlike 4.0 International License.
Semua artikel yang dipublikasikan dapat diakses secara umum melalui online dan bersifat bebas download
http://creativecommons.org/licenses/by-sa/4.0/